Offer #16003 - Free-Ranging Dogs Online Course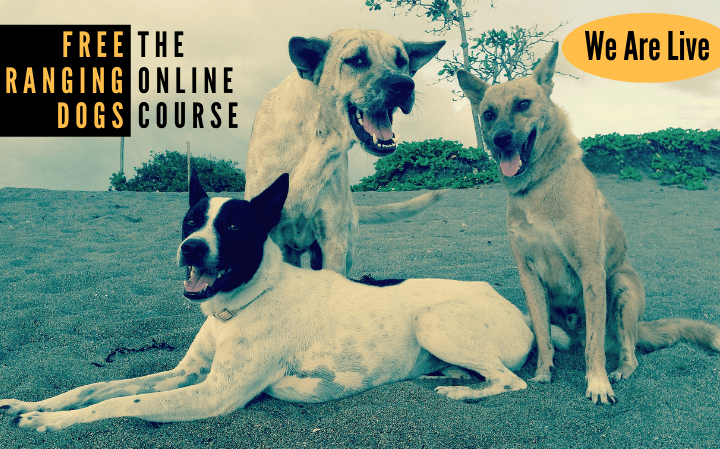 Free-Ranging Dogs Online Course: Learn How to Live in Harmony with Free-Ranging Dogs
Are you looking for a way to learn more about free-ranging dogs? If so, then the Free-Ranging Dogs Online Course from Love Cola is the perfect solution for you. This online course is designed to provide you with the knowledge and skills you need to live in harmony with free-ranging dogs.
The course covers a variety of topics related to free-ranging dogs, including their behavior, biology, and ecology. You'll learn about the different types of free-ranging dogs, their social structure, and how they interact with humans. You'll also learn about the challenges that free-ranging dogs face and how to help them.
The course also covers the importance of spaying and neutering free-ranging dogs, as well as how to provide them with proper nutrition and care. Additionally, you'll learn how to create a safe environment for free-ranging dogs and how to prevent them from becoming a nuisance.
The Free-Ranging Dogs Online Course is an excellent resource for anyone who wants to learn more about free-ranging dogs and how to live in harmony with them. With this course, you'll gain the knowledge and skills you need to make sure that free-ranging dogs are safe and healthy.
Hobbies :: Those Extraordinary Dogs Did you know that there are approximately 750 million free dogs in the world? Yes, they do, and they represent about 85% of dogs on a global scale. Scientists are turning more and more attention to free dogs, which represent a unique opportunity to observe human-dog interaction. This can reveal an essential understanding of dog behavior, human behavior, and societies. We integrate scientific research and experience. We study with an open, inclusive and focused perspective on improving the understanding of dogs, people and societies. We use a language that is accessible to all, while at the same time bringing knowledge and experience of the highest profile. Knowing more about free dogs can be essential for dog 'parents', canine professionals, and anyone who interacts with dogs at any level. Furthermore, this can be relevant for those who travel or live in areas where there are free dogs, also called strays, but which are not strays, this is an absolutely obsolete and inappropriate term. Free dogs, on the other hand, should be seen as an important resource. These aspects are essential to improve the relationship we have with any dog. Such knowledge is also crucial for those involved in canine education and dog behavioral counseling, for other professionals who work with dogs in kennels and shelters or other contexts, and for dog 'parents'. The course is also suitable for those involved in animal welfare, because it offers a perspective that values the dog. Let's remember: each dog has a specific personality. Each dog has an individual behavior and characteristics. Each dog is unique both in the large context of free dogs and in the context of family dogs. Hence, free dogs are at the heart of this course. With their diversity of behaviors, lifestyles, personalities, the contexts in which they live and the situations to which they are exposed, free dogs provide so many points of view on human-dog interaction, society, ecology, economies, human-dog collision, domestication and parallel evolution between humans and dogs, and much more. Ultimately, this course is unique. No other course addresses these specific dog aspects and collects this valuable information. That's why we went out of our way to create it and bring it to your attention. If you are a professional who works with dogs in any way, or if you are a dog 'parent' and have a dog in your life, this course is for you. What other people who have taken this course here at AEDC Academy say: ⭐️⭐️⭐️⭐️⭐️ Marco Adda is an excelente profesor. Este es mi segundo curso con él y es fácil de Seguir, de comprender, y es muy metódico con los temas. Highly recommended. Laura Paola Rivera Ortega ⭐️⭐️⭐️⭐️⭐️ A wonderful course for anyone who lives in countries where there are still stray dogs and anyone who wants to understand what important role dogs play in the life of humans and why we call them 'man's best friend'. ⭐️⭐️⭐️⭐️⭐️ Calmamente estou a aprender coisas novas sobre estes nossos amigos ... muito bom! Isabel Foguete ⭐️⭐️⭐️⭐️⭐️ Zeer interesting cursus met veel plattegronden en grafieken die een duidelijk beeld geven. Tevens door de leraar met enthousiasme gebracht. Sylvana Stienstra.
Released on Tuesday 9 May 2023 - Total : $0 - Past 30 days : $0 (1st tier : 30% - 40% - 2nd tier : 10%)