Offer #14912 - Birth and Bloom Collective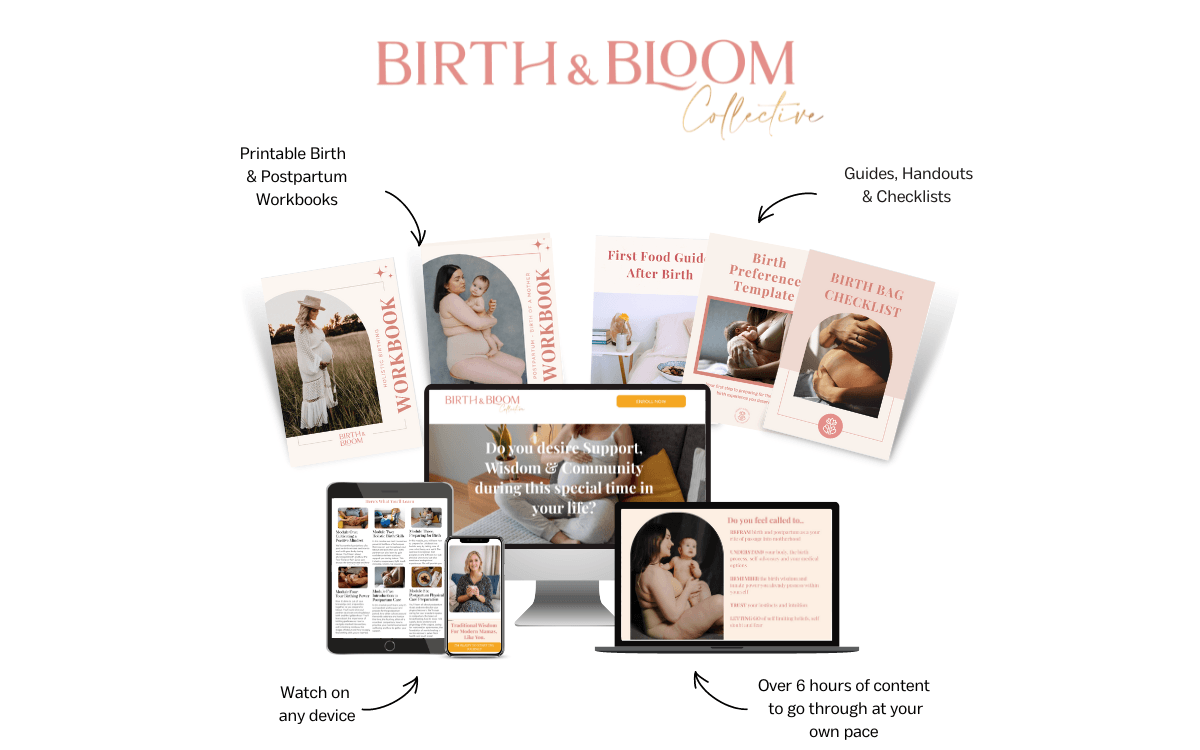 Welcome to Birth and Bloom Collective
Birth and Bloom Collective is a community of professionals dedicated to providing holistic, evidence-based care for families during the perinatal period. Our team of doulas, midwives, lactation consultants, and other specialists are committed to helping families have the best possible birth and postpartum experience. We believe that every family should have access to the support they need to make informed decisions and have a positive experience.
At Birth and Bloom Collective, we offer a variety of services to meet the needs of each family. We provide preconception counseling, fertility care, home-based IUI, pregnancy consultations, breastfeeding and lactation support, doula care, psychotherapy, perinatal yoga, parenting support, coaching and consultations, and trainings and workshops. We also offer community sustainability programs to help families build a strong network of support.
Our goal is to create a nurturing, supportive, and empowering space for mothers, parents, and families. We believe that if parents are provided with a safe space to be their most whole selves and receive support, we can manifest the strength and sustainability that will empower our children, families, and the community.
We invite you to join us at Birth and Bloom Collective and experience the power of a supportive village. Together, we can help families bloom and thrive.
Health :: Birth & Bloom Collective is the Holistic Birth & Postpartum Online Course designed to nurture and support expectant mothers, helping to prepare for a Positive Birth and Nourished Postpartum. Here's What You'll Experience In this Holistic Birth & Postpartum Journey: ✨Emphasis the importance of understanding your body and how it works during pregnancy and childbirth ✨You will learn about the physical changes your body goes through during pregnancy, the process of labour and delivery, and how to work with your body to make the birthing experience more comfortable and less stressful. ✨Natural pain management techniques such as breathing exercises, visualisation, meditation, massage, and water therapy.These techniques can help you manage pain during labour and delivery without the need for medical pain relief (though they can also be used in conjunction with) ✨Understand the mind-body connection and how it relates to childbirth. You will learn how to use relaxation techniques to release tension and fear, and how to trust your body to do what it is designed to do. ✨Become an informed advocate for your own care and the care of your baby. ✨You will learn about your rights as a patient, how to communicate effectively with medical providers, and how to make informed decisions about your birth experience. ✨Postpartum care, which is essential for your recovery and your baby's well-being. ✨You will learn about the physical and emotional changes that occur after childbirth, and how to care for yourself and your baby.
Released on Monday 3 April 2023 - Total : $0 - Past 30 days : $0 (1st tier : 20% - 2nd tier : 0%)