Offer #12232 - AdsMadeFree Accelerator 3.0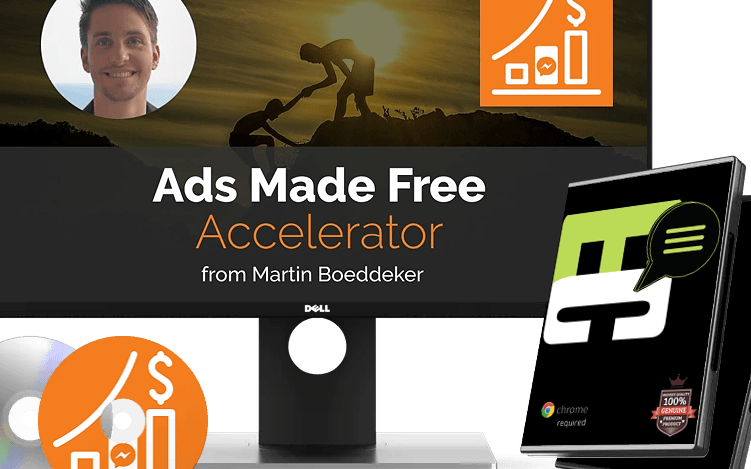 Introducing AdsMadeFree Accelerator 2.0: The Ultimate Guide to Scaling Your Ads
Are you looking for a comprehensive guide to scaling your ads? Look no further than AdsMadeFree Accelerator 2.0! This course is designed to help you master the fundamentals of running successful ads campaigns, from setting up your account to optimizing your campaigns and avoiding common mistakes.
AdsMadeFree Accelerator 2.0 is the brainchild of Jack Paxton, an experienced media-buying pro with 8 years of experience and over $200 million in profitable ad spend. In this course, Jack shares his expertise on how to create and set up your FB ads manager account, install pixels, track conversions, and reach the ideal audience for your offer. He also covers top and bottom of the funnel campaigns, interest targeting, data science, and campaign optimization.
Whether you're a beginner or an experienced media-buying pro, AdsMadeFree Accelerator 2.0 has something for everyone. With Jack's guidance, you'll be able to confidently manage social ads at any budget size and scale your business using FB & IG ads. So don't wait - sign up for AdsMadeFree Accelerator 2.0 today and start scaling your ads!
Software :: This offer has already generated over $100,000 dollars in revenue on the GrooveFunnels platform. The bonus stack: AdsMadeFree Accelerator 2.0. Live Training (Value $1997) ELMessenger Pro True Lifetime Account (Value $10,000) AI-Selling Secrets (Value Priceless) Facebook Treasure Chest 90,000+ Post Swipefile ($4,500 Value) Done For You Tags & Scripts Import Directly Into ELMessenger Pro ($5,000 Value) Private Coaching Calls with Tuan, Elaine & Milon ($10,000 Value) Total Value: $31,497 You'll get 40% affiliate commissions at these pricepoints: $1397 - One Time Payment 3 x $497 installment plan. If you have any questions about this offer please reach out to martin@findfocus.net I'm looking forward to working with you! All the best Martin Boeddeker
Released on Thursday 17 November 2022 - Total : $0 - Past 30 days : $0 (1st tier : 40% - 2nd tier : 0%)