Offer #1040 - The New System To Launch An Online Business (featured on Copyblogger!)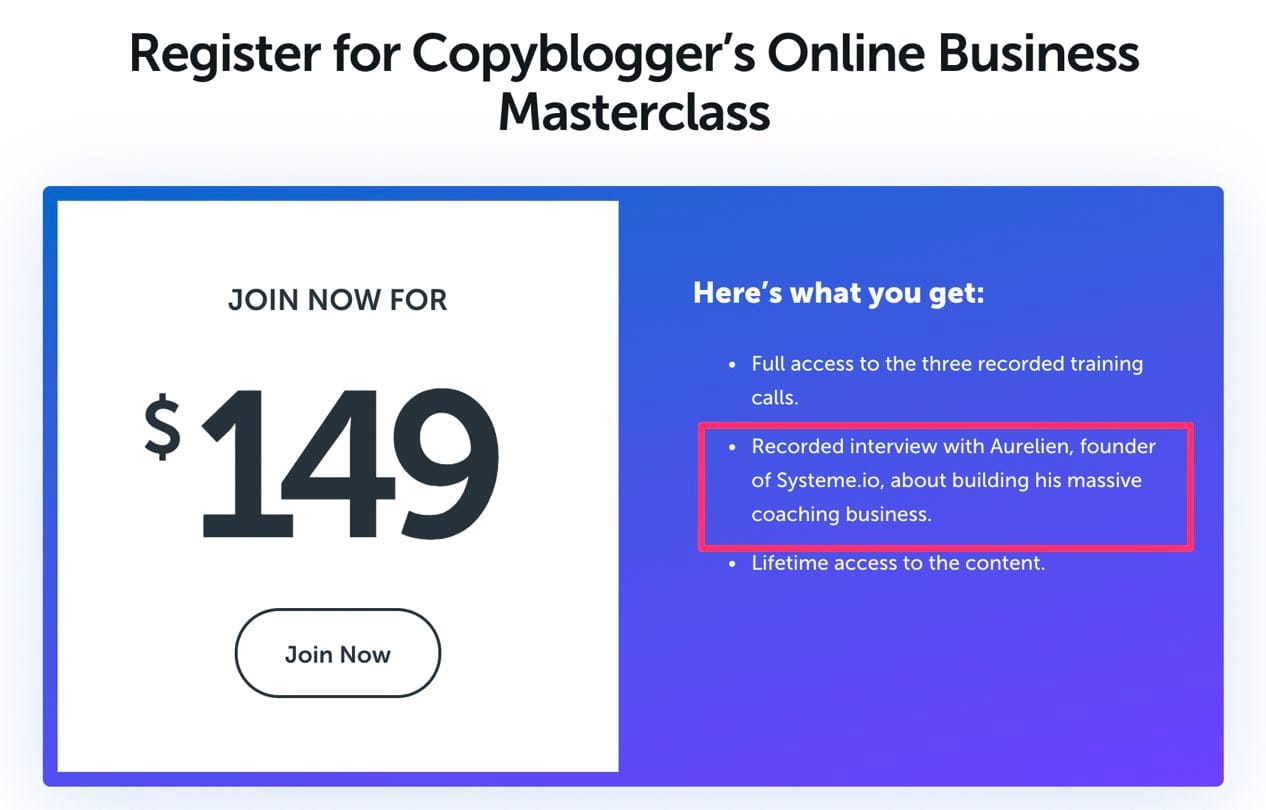 The New System To Launch An Online Business (featured on Copyblogger!)
Are you looking for a new system to launch an online business? Look no further than the system featured on Copyblogger! This system is designed to help you launch your online business quickly and easily, without having to build an email list or create an online course.
The system is based on talking to people and making an offer. We provide you with the exact script, so it's easy - you just have to ask 3 questions and listen. Plus, you can scale the whole thing - we have a team of people who do this and generate $80k in sales per month.
In this course, we teach everything we've learned in the last 10 years. It's only $7, which is an irresistible offer. Plus, Copyblogger added our interview as a bonus to their Masterclass about launching an online business in 2020.
If you're ready to launch your online business, then this system is the perfect solution. Get started today and take advantage of all the benefits it has to offer.
Money :: Promote this offer and earn 50% affiliate commissions (plus lifetime commissions on the backend) In this online course I teach the new way to launch an online business The old way: - build an email list - run a survey on your list - create an online course The new way: - talk to people (we provide you with the exact script, it's easy in fact you just have to ask 3 questions and listen) - make an offer Main benefits of this strategy: - no need to build an email list - no need to create an online course - no need to write a sales page - much higher conversions Plus, you can actually scale the whole thing (I have a team of people who do this and generate $80k in sales per month) In this course I teach everything I've learned in the last 10 years and it's only $7. Which is an irresistible offer PS: Copyblogger added my interview as a bonus to their Masterclass about launching an online business in 2020
Released on Thursday 26 March 2020 - Total : $224.35 - Past 30 days : $7 (1st tier : 50% - 2nd tier : 0%)